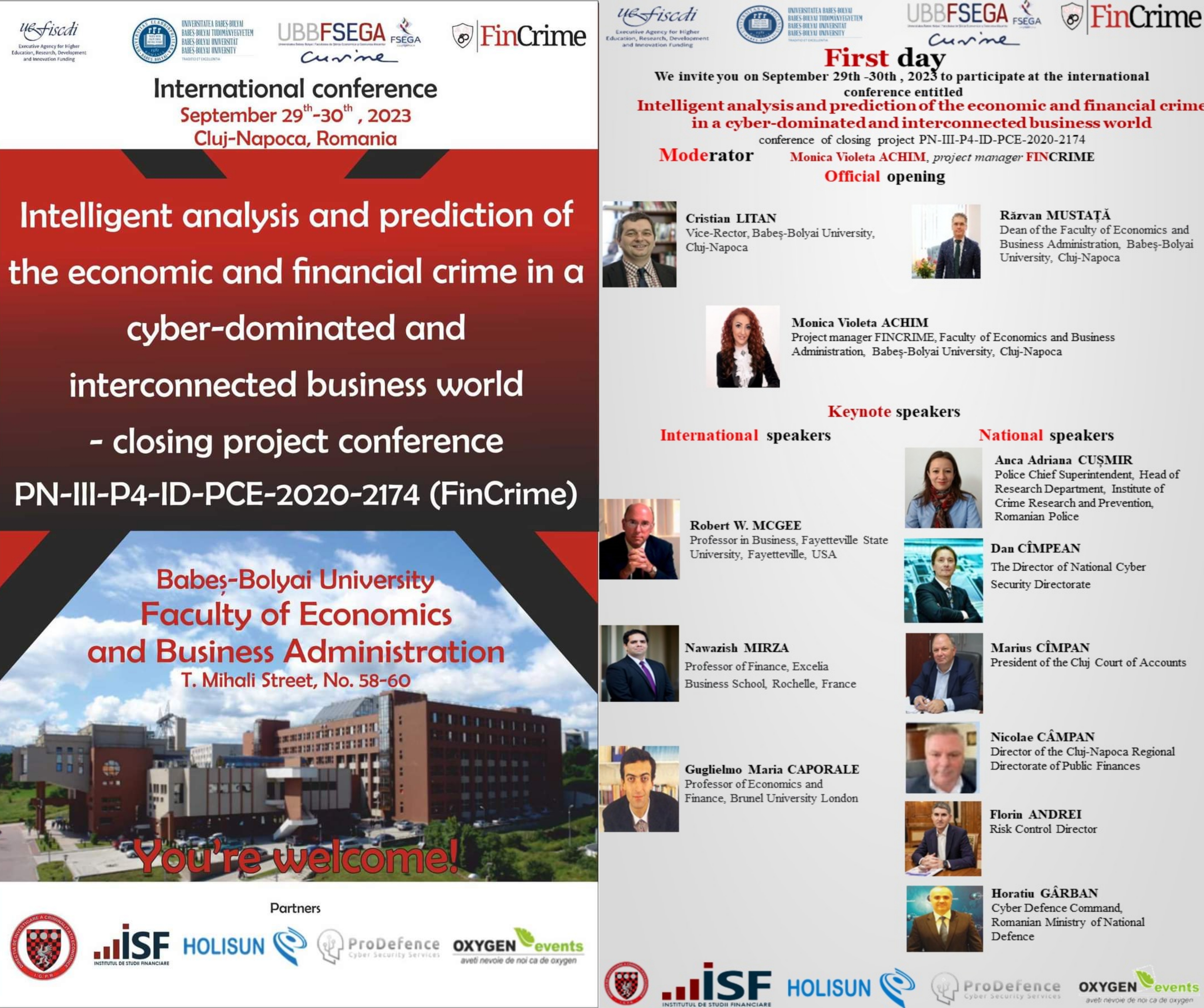 We kindly invite you to participate in the international conference entitled 'Intelligent analysis and prediction of economic and financial crime in a cyber-dominated and interconnected business world' which will take place on September 29-30, 2023, Cluj-Napoca, Romania, at the Faculty of Economics and Business Administration, Babeș-Bolyai University.
During this event, the results of the FINCRIME project, identified by the code: PN-III-P4-ID-PCE-2020-2174, and the scientific efforts of researchers from Romania and abroad will be presented.
At the same time, we are honored to have in the openi...
Read More